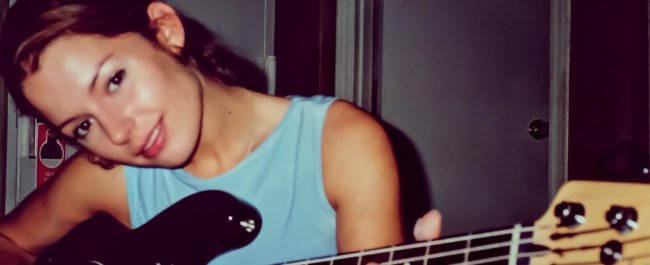 Chapter 6 – Showcasing for Sony Records
We arrived at Arista records, and were led into a large office, which looked much like every other office we'd been in; walls lined with gold records, plush leather sofas and vast windows overlooking a breathtaking city. Now I need to confess I can't remember who this meeting was with. I don't think it was with Clive Davis, but years as a pot-smoking student means some memories have fuzzed, so for now let's call this man – Clyde. Clyde, and a couple of other men in suits were sat behind a large desk, while Andy and I sat in from of the desk. We exchanged the usual chit-chat and Clyde asked us to perform our songs.
Jud was standing behind Clyde and the men-in-suits during our performance, and as I belted out 'Raw' with as much emotion as I could muster I could see Jud mouthing and gesturing silently behind Clyde – he was encouraging me to dance and 'give it more' … considering I was seated, there wasn't much more I could give. Also, unknown to Jud, Clyde wasn't watching me, he was watching Jud. At this point I prayed the earth would swallow me – this meeting couldn't end soon enough. I don't know whether it was because I was performing for a group of blokes in suits in an office in the middle of the day but I just wasn't feeling the performance. Arista must have felt this because they passed on me straight away – they told Jud, "the girl can sing but she doesn't act like an artist" … and on that particular day I would agree with them. I was playing a part and it felt fake. I did write these songs with Jud and I am still really proud of them; they are well crafted commercial songs that would be dynamite for the right artist. But as I've said before, the music I write, and the music that turns me on is much more 'alternative' than straight pop.
I thought I could pull this off but it was a becoming strain, physically and emotionally. But these feelings also made me feel guilty – Jud had put a LOT of work into getting this project off the ground, and he had fronted a lot of money to make it happen, money for flights, the photo shoot, the video, my personal trainer. He believed in me and I didn't want to let him down. Our last meeting was with Teresa LaBarbera Whites at Sony music. She was just lovely and we hit it off straight away. I immediately felt at ease with her and it showed in my performance. I remember sitting on her windowsill chatting animatedly with her – the view from her office was spectacular. She must have seen something in my performance because she told Jud she'd like to do something with me, but she'd need to talk to her people first. We left Teresa's office on a high … it was our final meeting and I was so relieved. Relieved that it hadn't been a waste of our time, and Jud's money.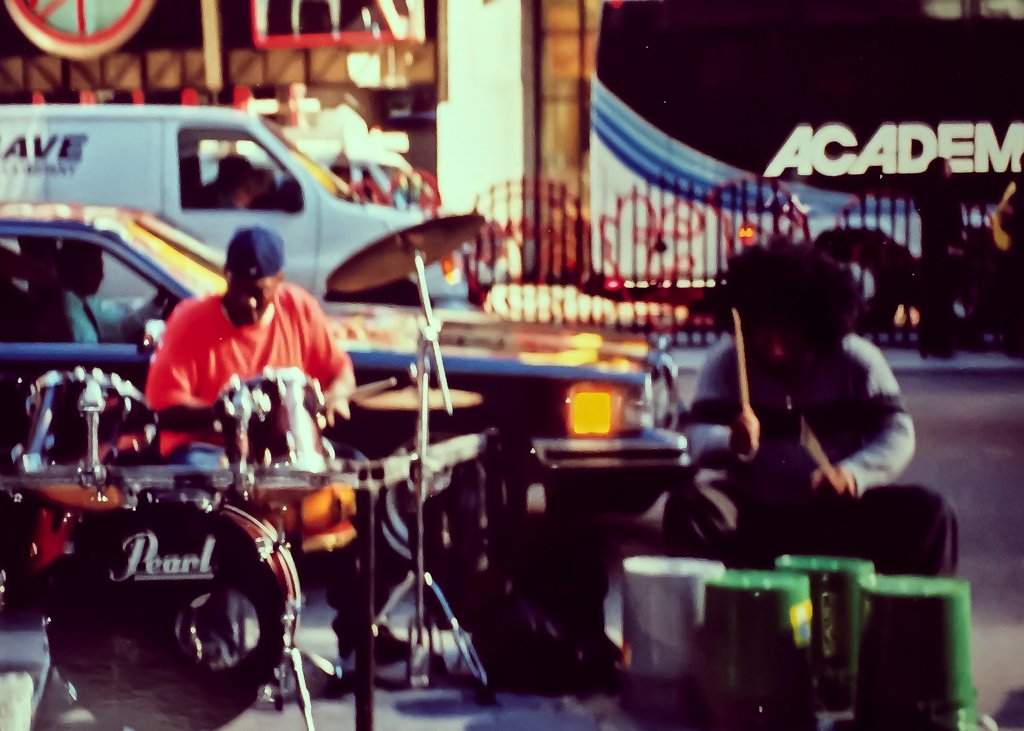 Jud flew back to LA the following day, and Andy and I had two days off to explore New York. There was so much I wanted to see! So we woke early the next morning and headed out for breakfast and a stroll around Central Park. After lunch we decided to head back to the hotel for a brief rest; we were both so exhausted from the past week. I lived to regret that move because we fell asleep and woke up the following day – we'd slept away an ENTIRE day of being in New York. All was not lost however, we still ate a juicy steak, sailed around the city by night and danced late into the night, serenaded by live jazz in Greenwich village.
We headed back to London on a high, eager to tell our loved ones the good news about the Sony interest. This was to be one of the many lessons I was to learn repeatedly about the music business – take everything with a pinch of salt, and don't get your hopes up …. the rollercoaster was just getting started.
So we were back in the UK and it was crunch time. I had serenaded my way around the major labels of New York and we were eagerly awaiting their response. We knew Artista were passing, Atlantic were still 'umming and ahhing' and eventually declined … which left Sony. Sony were still interested. I had hit it off with Teresa LaBarbera Whites and she was keen to do something, but first she had to meet with the rest of the label heads to discuss it. So we waited, and I contemplated what my life would be like if they said yes. I would have to move to the States! Was I happy to leave my life behind? And what about Andy? I was quickly discovering this was the man I wanted to spend my life with … would he come with me? There were too many questions and it was becoming overwhelming. However it was pointless to fret about a future that didn't yet exist … so I sat tight and waited.
After a few weeks of anxiously biting my nails, Sony US eventually passed, stating they already had another artist that was quite similar to me. So there it was. I was both disappointed and relieved; I did want to be a recording artist, but my drive and ambition came from wanting to make good music, and make a decent living from it, not from wanting fame and global recognition … there was a limit to what I was prepared to sacrifice, and leaving my life / people behind wasn't sitting right with me. So our journey had come to a sudden halt.
In the meantime life went back to normal for me. I returned to student-ville, graduated from LIPA (The Paul McCartney institute of performing arts) and moved back into parents house as I tried to figure out my next move. We'd done the rounds in the States and I wanted to test the water in the UK. Now every man and their dog will tell you that cold calling record companies (that means calling them up and asking for a meeting) will get you nowhere. Labels have piles of demos to get through, so if every Tom, Dick and Harry decided to call up and ask to 'pop in with their demo' chances are they won't get past the Secretary. Artists will usually only be given a meeting if they A) Come recommended by someone of note ie. manager B) If the label chances upon their demo and likes it. C) They already have an established profile.
I had none of these, but I did have some great commercial songs co-written with a successful, well known hit-songwriter. So I decided to throw caution to the wind and call up some labels, after all – "he who dares wins Rodney!" (if you're not from UK, this is a catchphrase from a much loved British sitcom called "Only Fools and Horses" – I highly recommend it – it's very funny